Your in-game name:[ON]HunTinG
Rulebreaker (in-game name):=EK=Maxpayne^
Date and time of Rulebreaking: today
What did he do? Describe please: death evade via fall
Players who witnessed the violation (in-game names): none
Any links to screenshots you took as evidence:
https://www.youtube.com/watch?v=coeQuCaJfps&feature=youtu.be

HunTinG

Epic Member





Posts

: 601


Points

: 919


Reputation

: 3


Join date

: 2016-02-05



Death evade without commands or any such is not punishable on this server.
Rules wrote:Death evading
______________________________________________________________________________________________

Closing your game: if you close your game by using the main menu (esc) or by /q after or before a death while being in combat and the server doesn't register it, you will be punished for being a death evader. The punishments for death evading is getting a warning on the first offense, getting a tempban on the second offense.
Crashing: If your game is repeatedly (more than once) crashing right before or after you die and the server doesn't register your death, you could get punished as a death evader.
Pausing: You're not allowed to pause your game right before or right after you die unless the server has already registered your death. Pausing includes pressing esc, alt + tabbing or any button/mouse combination  that either returns you to the desktop or simply brings up the menu. The punishment for breaking the rules of pausing, is the same as the punishments for death evading.
Report denied.
Thanks for reporting.
_______________________________________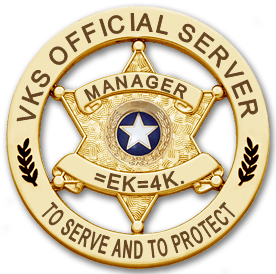 Feel free to PM me for any help.

ЧК.

Manager







Posts

: 7950


Points

: 8355


Reputation

: 108


Join date

: 2014-05-02


Age

: 19


Location

: Jeddah, Saudi Arabia



---
Permissions in this forum:
You
cannot
reply to topics in this forum