Your in-game name: (Tiger=Malik)

Admin who banned you: 4k.
Date and time of banning: I D K
Reason given by the admin for the ban: Hacking , wall hacking

Your defense please: I am Sorry for hacking . I apologize  On what I did in this Server , plz Give me a Last chance to be Improved . 4K I am sorry . Dont be angry friend game is game anytime any thing can be happen xD. I will never hack again in This Server (ONLY).
Witnesses who support you (in-game names): none
Any screenshots you took for your defense: deleted
Na, you haven't confessed of ban evading with Bluestorm nick.
_______________________________________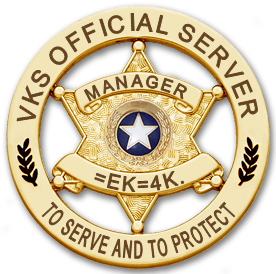 Feel free to PM me for any help.

ЧК.

Manager







Posts

: 7995


Points

: 8405


Reputation

: 111


Join date

: 2014-05-02


Age

: 19


Location

: Sharjah, UAE



---
Permissions in this forum:
You
cannot
reply to topics in this forum