Your in-game name:
VK.Duke
Admin who banned you:
Someone EK.
Date and time of banning:
Today about 2 hours ago.
Reason given by the admin for the ban:
Death evade.
Your defense please:
I agree I've pressed window key because this guy was continuously spawn-killing me as I was spawning and in that prop spawn-weapons were disabled. As I was spawning and running to get gun he was killing me (watch provided video Evade#3) and continuously he was shooting at spawn location. But the last evade I am banned and warned for, that wasn't evade it was game crashed. The video he provided watch Evade
#3
everything is clear as I spawned he started shooting me and I fell down and he tried to kill but because of spawn protection for some seconds I survived. The same shit he was repeating that was the reason I was also evading via pressing window key. But what I was doing was wrong I am guilty for that but he constrain me to do it.
Witnesses who support you (in-game names):
No one.
Any screenshots you took for your defense:

Ronnie

Event Staff





Posts

: 1040


Points

: 1170


Reputation

: -20


Join date

: 2016-11-03


Age

: 19


Location

: Locating...



You could've made a video of him and reported him or just left the prop. If you break a rule you'll be punished for it. And already Abdo warned you today for death evading and the same day you repeat the same mistake and then find an excuse for it saying he was spawn killing you so you evaded.

If someone was dueling you with HP Hack, would you use HP Hack too so he doesn't kill you?

Yet not a single apology in the unban request.

Denied.
_______________________________________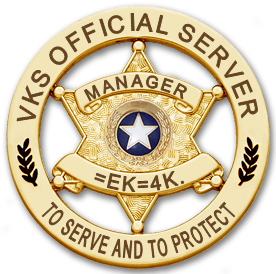 Feel free to PM me for any help.

ЧК.

Manager







Posts

: 7987


Points

: 8397


Reputation

: 111


Join date

: 2014-05-02


Age

: 19


Location

: Sharjah, UAE



---
Permissions in this forum:
You
cannot
reply to topics in this forum