Your in-game name: iNs.Duke
Rulebreaker (in-game name): [ON]HunTinG
Date and time of Rulebreaking: 3-4 days before.
What did he do? Describe please: First of all I want to introduce him, many of you knows it very well that he is a well known hacker namely [ON]HunTinG of VC-MP who's banned all around the VC-MP for using hacks and 3rd party tools and programs. And now he chose VKs to do the same shit he was doing before to build up his stats.
- He was continously shooting at the spawn location with spaz shotgun and making me and my clan-mate spill on the ground to spawn-kill.
- One time I have recorded his spawn-kill watch the end of the video#1 where the title is Spawn-Killing.
- He was not only spawn camping and spawn killing he was also aim-locking too with spaz shotgun most of the time.

Players who witnessed the violation (in-game names): iNs.Force

Any links to screenshots you took as evidence:








Ronnie

Legendary Member





Posts

: 1066


Points

: 1198


Reputation

: -20


Join date

: 2016-11-03


Age

: 20


Location

: Locating...



1st video doesn't show a spawnkill, when you got up you had chance to run, but you stood still, also even if we count it as spawnkill it is just 1 spawnkill and therefore not a rule break.

2nd video, spawn camping is not a rule break and nor did he spawn kill you.

3rd and 4th video are invalid evidence for aimlock, it is just high sensitivity with good accuracy.

Report denied.
Thanks for reporting.
_______________________________________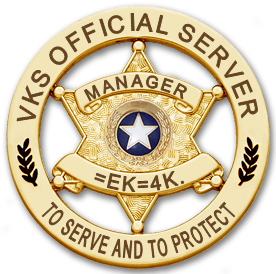 Feel free to PM me for any help.

ЧК.

Adviser







Posts

: 8183


Points

: 8605


Reputation

: 119


Join date

: 2014-05-02


Age

: 20


Location

: Sharjah, UAE



---
Permissions in this forum:
You
cannot
reply to topics in this forum