Your in-game name:=EK=Geogeo
Rulebreaker (in-game name):[KF]DanielS
Date and time of Rulebreaking:04.03.2018
What did he do? Describe please:spawn killer
all of them knows rules very well so i think they deserve punishment

Players who witnessed the violation (in-game names):f2=wild

Any links to screenshots you took as evidence:


GeoGeo

Server Admin





Posts

: 2446


Points

: 3442


Reputation

: 16


Join date

: 2013-05-13


Location

: Geo Space



This is not counted As Rule Break Plz Review The Rules
Spawn killing: You are not allowed to kill a player after they spawn without them having a chance to escape (except by using commands) or within 5 seconds of when they spawn except if they teleport from their location. If the spawned player is attacking other players after they spawn then it's an exception to the spawnkilling rule and if they are killed by another player, it won't count as spawnkilling. The server has spawn protection and so the player cannot be damaged in the first 5 seconds of spawn (except with helicannon, heliblade or driveby due to a VCMP bug). A person can therefore only be spawnkilled by the exploitation of a VCMP bug or if they are made to fall by a shotgun (stubby, spaz, pump), explosive (grenade, rocket launcher, vehicle explosion), or close combat melee (possible by any weapon when in close to a player) and then killed by any means after their spawn protection gets disabled before they get up and have a chance to escape. If you break this rule multiple times, you will get warned on the first offense, get kicked on the second offense, get tempbanned on the third offense, and be permanently banned on any subsequent offenses.
Edited:
Sheeet I Forgot Not To Reply.


You were shot during spawn protection by steph and if steph was the one to kill you with m4 afterwards then it would've been spawnkill by him, but about Daniels he just took advantage of the situation and didn't trigger your spawn protection bug so he cannot be punished for spawnkill. Also it's just 1 offense and spawnkill rules say to punish on multiple so in that case he can't be punished also. Although just a verbal warning for steph and daniels to be careful in such situations for next time.

Report denied.
Thanks for reporting.
_______________________________________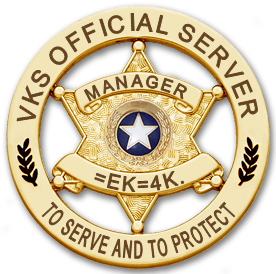 Feel free to PM me for any help.

ЧК.

Manager







Posts

: 7995


Points

: 8405


Reputation

: 111


Join date

: 2014-05-02


Age

: 19


Location

: Sharjah, UAE



---
Permissions in this forum:
You
cannot
reply to topics in this forum